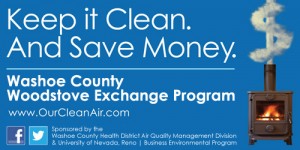 January 2020 update: There are no more rebates remaining!
Earn financial incentives when you switch your old wood stove to a cleaner, more efficient stove.
The Washoe County Health District, Air Quality Management Division has partnered with the University of Nevada, Reno | Business Environmental Program to create a new program to help Washoe County homeowners located within the areas affected by the Keep It Clean Know the Code winter burn code regulations to move on to cleaner heat.
| | | |
| --- | --- | --- |
| Reduce Pollution | Improve Air Quality | Use Less Wood |
Learn more about the program requirements
Only

available to residents of Washoe County located within the areas affected by the Keep It Clean Know the Code winter burn code regulations and have existing wood burning stoves. (see list of zip codes below)

Only

available for existing wood stoves which are installed, functioning and non-EPA compliant, pre-1992 model (phase I and older). Participating retailers will assist in determining if your old stove qualifies.
Fireplaces are not eligible.
Residents must surrender their old wood burning stove to the stove installer, who will then properly dispose of it at a program approved recycling facility.
Rebate program only offered through participating area dealers (

see list below

).
New stoves must be installed by a licensed contractor and must be done in accordance with any applicable city or county ordinances; building permits are required (see links below)
Rebate Amount:

$600 for a new wood burning stove; new pellet stove; or new natural gas stove.
Additional dealer rebates may be available.

Please feel free to contact Chris Lynch of the Business Environmental Program with any questions or concerns; (775) 834-3687, clynch@unr.edu, Fax (775) 834-3689.
How the Washoe County Wood Stove Change-Out program works:
Homeowner researches the program and believes they have an old stove they would like to replace.

Zip codes where the old stove is located: 89431, 89433, 89434, 89436, 89439, 89441, 89501, 89502, 89503, 89506, 89509, 89511, 89512, 89519, 89521, 89523, 89557, 89595, 89704

Homeowner goes to a Participating Stove Dealer and fills out or brings in a completed application.
Link to Washoe County Homeowner Application:

Click to download and print the application

Homeowner agrees to replace old stove with new EPA-certified wood, pellet or gas stove.
Stove dealer applies for instant rebate on line at www.unrbep.org. Dealer informs homeowner of approval and schedules a home visit.
Stove dealer confirms old stove, estimates installation costs and schedules change-out date.
During the change-out the dealer or licensed contractor removes old stove, installs new stove, and shows you the features of the new stove and starts the first fire.
Dealer or licensed contractor recycles old stove and completes the paperwork.
Dealer remains available for stove cleaning, maintenance, and questions.
Homeowner begins the first of many warm winters with their new EPA certified stove!
List of Participating Dealers
Ben Franklin Fireplace 790 Louise Street, Reno, Nevada 89502; (775) 236-7347
Dan the Stove Man, 601 Pyramid Hwy, Sparks, NV 89431; (775) 972-7596
Fireplace Distributors, 8521 White Fir St., Ste. C-6, Reno, NV 89523; (775) 747-1346
Morin Chimney Sweep, 4780 Warren Way, Reno, NV 89509; (775) 825-4389
Lake Tahoe Specialty Stove and Fireplace,Inc., 8731 North Lake Blvd., Kings Beach, Ca 96143, office:530-546-3456
Reno Patio & Fireplace 910 Glendale Ave, Sparks, NV 89431; (775) 348-9600
Reno Heating & Air 5 Cal Lane, Suite A, Sparks, NV 89431; (775) 356-6868
Information on Building Permits
Benefits of cleaner-burning appliances
Healthier: Decrease pollution and improve air quality
Safer: Decrease chimney buildup and reduce the risk of a home fire
More efficient: Use less wood
These rebate funds are available because of an agreement settling a legal action the U.S. Environmental Protection Agency took against a Utah-based company that sold products not meeting federal air pollution standards. Under the agreement, the firm provided funds to reduce particulate matter emissions over the next 30 years by at least 158 tons in the Washoe County nonattainment area.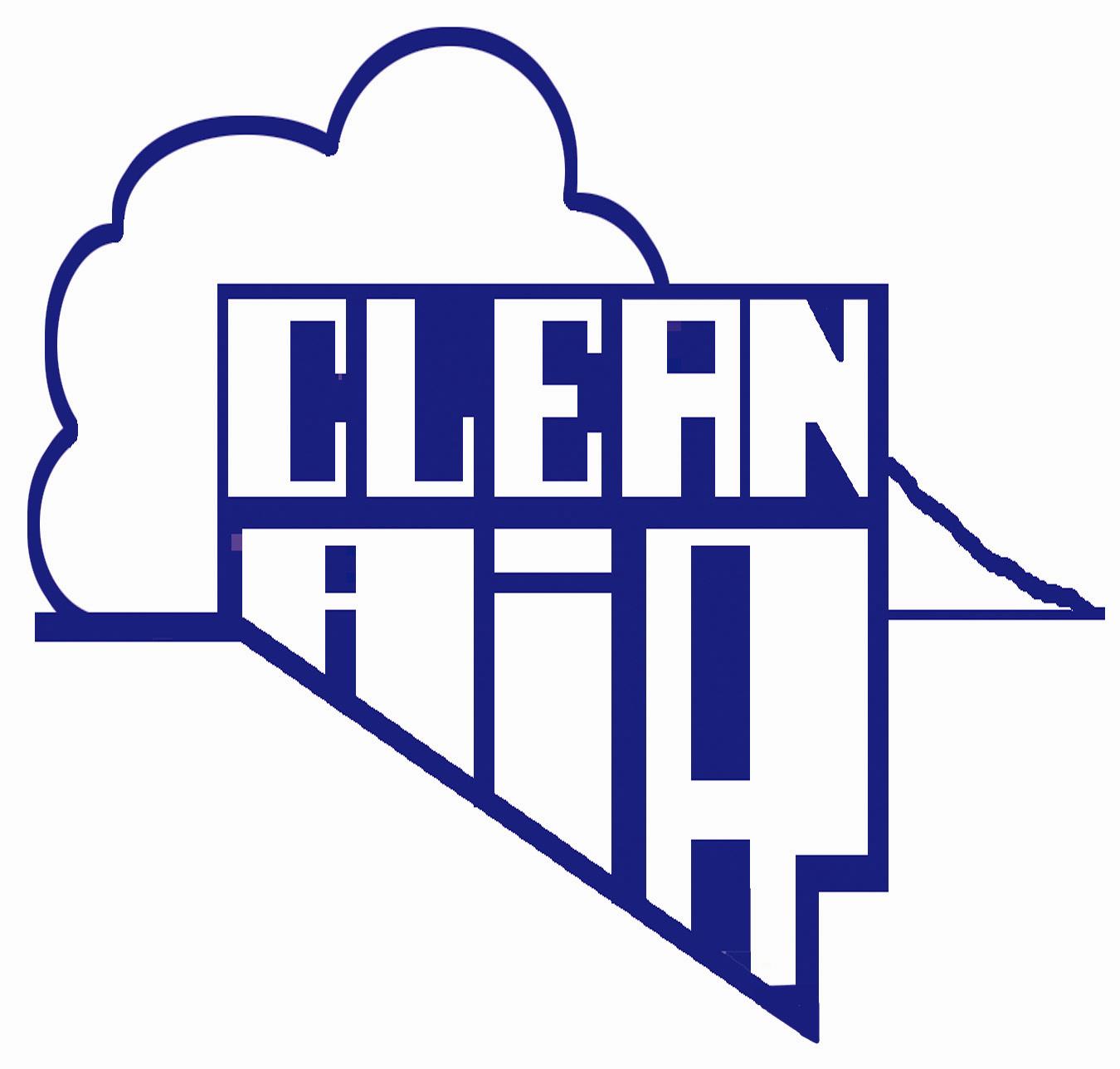 This material and program was produced and supported by a grant funded by the Emission Control Program of the Nevada Department of Motor Vehicles.