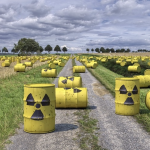 In this seminar you and your team will learn:
How to ensure your facility is properly managing hazardous waste
RCRA manifest requirements and what those requirements mean for your facility
Waste Identification & Labeling
Who Should Attend?
This seminar is designed for business owners/managers, environmental health and safety personnel, personnel involved in businesses with the potential to generate hazardous waste, and others interested in improving their knowledge regarding hazardous waste management.
Benefits of Attending
Practical tools, concepts and resources that can be applied to your business
Recordkeeping and reporting requirements
How tracking waste leads to improved management that benefits your business
How you can benefit from cost-saving approaches that improve efficiency and reduce regulatory requirements
No cost to attend!
The next class is January 13, 2021 from 1:00 pm to 4:00 pm.