The Nevada Business Environmental Program (BEP) provides free and confidential environmental management assistance to business and government operations in Nevada. BEP specializes in cost effective strategies to reduce hazardous materials and waste generation, conserve water and energy, minimize air emissions, and maintain compliance with environmental requirements. BEP provides training, on-site consultation, assistance over the phone and through its website and publications.
Northern Nevada
6100 Neil Road, Suite 200
Reno, NV 89511
Phone: (800) 882-3233

Fax: (775) 834-3689
Our People
Chris Lynch, Director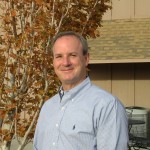 Chris is a nationally recognized expert on small business environmental and energy issues.  Prior to joining UNR's BEP in January 2011, he launched and managed a similar program for 13 years at the Wharton School of the University of Pennsylvania.  He has served as an adviser to organizations including the Center for the Small Business and the Environment, Environmental Defense Fund, and the Pew Center on Global Climate Change.  Chris also worked at the National Defense Center for Environmental Excellence where he educated defense facilities and contractors on environmental compliance requirements and pollution prevention strategies for meeting those requirements.  Chris provides overall management direction for the Business Environmental Program and its pollution prevention activities. Send email
Eric Florio, Air Quality Business Advisor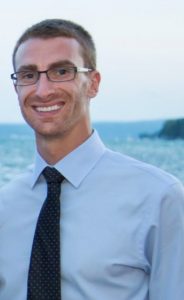 Eric Florio joined the BEP as our Air Quality Specialist Business Advisor.  Eric will work out of BEP's office in Reno and will provide air quality assistance statewide under our new contract with the Nevada Division of Environmental Protection.  If you have air quality permitting or compliance questions, especially if you are a new or expanding business needing to determine if you need a permit, get in touch with Eric.
Eric is a New York native who is new to the West.  He has a Masters in Environmental Science from Adelphi University and a J.D. in Environmental Law from Vermont Law School. He previously worked in the energy sector while living in Vermont.  Eric brings additional knowledge and experience in the environmental field to our team. Send email.
---
Contact Us