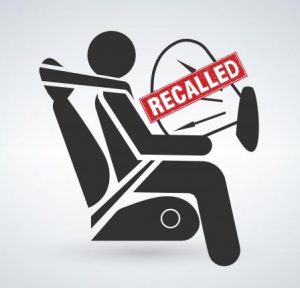 Rule Summary
EPA is issuing, with good cause, this interim final rule in response to the urgent public health issue posed by recalled Takata airbag inflators still installed in vehicles. With this rule, EPA is facilitating a more expedited removal of defective Takata airbag inflators from vehicles by dealerships, salvage yards and other locations for safe and environmentally sound disposal by exempting the collection of airbag waste from hazardous waste requirements as long as certain conditions are met.
What does the interim final rule do?
This rule provides a conditional exemption from the Resource Conservation and Recovery Act (RCRA) hazardous waste requirements for entities that remove airbag modules and inflators (i.e. airbag waste) from automobiles. Under this new rule, the entities that generate the airbag waste are "airbag waste handlers" and include automobile dealerships, automotive salvage and scrap yards, independent repair facilities and collision centers. EPA is exempting from the RCRA hazardous waste requirements the generation and accumulation of airbag waste at the airbag waste handler location and during transport to an airbag waste collection facility or designated facility, as long as certain conditions are met. Once collected at the airbag waste collection facility, the airbag waste will be managed as RCRA hazardous waste and must be sent to RCRA disposal or recycling facilities.
Why is EPA issuing this interim final rule now?
In 2015, the U.S Department of Transportation's (U.S. DOT) National Highway Traffic Safety Administration issued a Coordinated Remedy Order for the recall of defective Takata airbag inflators, finding that it is imperative to accelerate the rate of the Takata recalls because each airbag inflator had the capacity to rupture when deployed, presenting an unreasonable risk of serious injury or death.
Further, the risk with the airbag inflators increases with time and exposure to heat and humidity. In 2018, Takata underwent a restructuring due to bankruptcy and U.S. DOT amended its Preservation Order regarding returned inflators. Under the amended order, vehicle manufacturers are no longer required to send recalled inflators to Takata warehouses for long-term storage but may now send them directly for disposal. With this critical interim final rule, EPA is further facilitating airbag management away from long-term storage and to final disposal.
While the Takata recall is the impetus for the rule, the airbag waste exemption also includes non-Takata airbag waste. Managing all airbag waste under the same protective requirements will avoid confusion, increase efficiency and will help prevent non-Takata airbag waste from being diverted into the municipal waste stream.
EPA is seeking comment on this interim final rule, but the rule is effective immediately upon publication in the Federal Register. The comment period will be open for 60 days from the time the interim final rule is published in the Federal Register. EPA will consider these comments in determining whether any additional revisions to the regulation of airbag waste are necessary in the future.
EPA held two webinars about this interim final rule on November 30, 2018 and December 6, 2018. Find out more, check out the presentation slides and listen to a recording of the November webinar by clicking the red "View Archive" button when you get to the CLU-IN web page.