Food Trucks are very prevalent in Nevada. There are are many challenges to starting, restarting and managing your operation during good times and additional challenges during the pandemic need even more careful planning, oversight and management. It is important to understand the COVID-19 requirements that may still apply to your industry, suggested best practices, and resources available to help you.
COVID 19 Requirements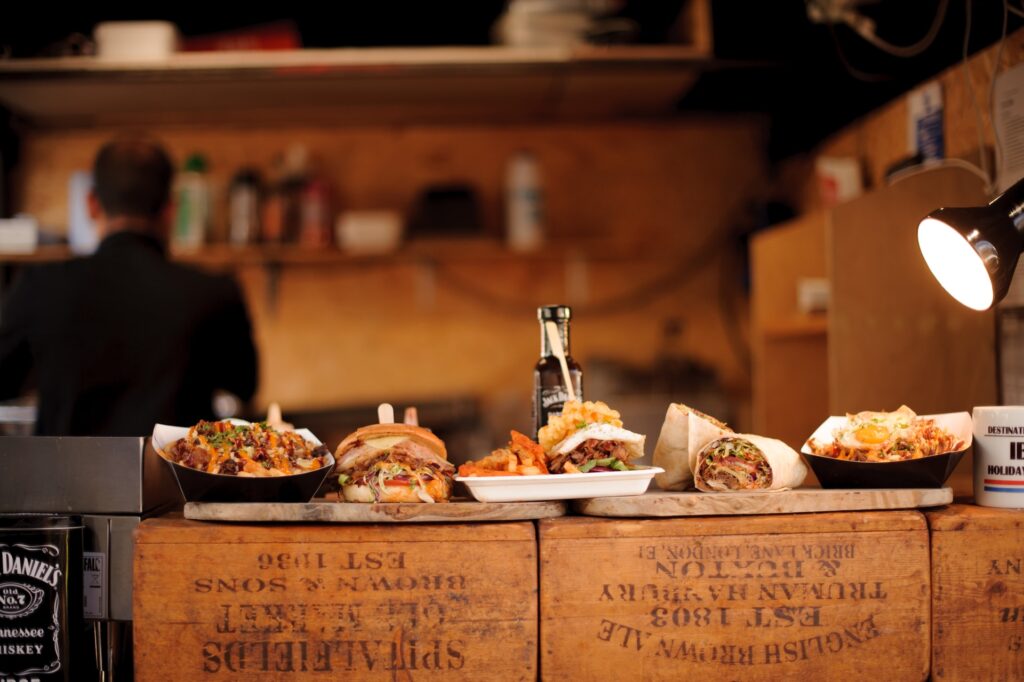 Nevada's Roadmap to Recovery lays out a requirements for businesses with specific capacity limits and other requirements. Starting May 1st, 2021, the state transitioned to local authority for setting specific requirements by business types. Visit the Nevada Health Response website for the latest updates on COVID-19 Guidelines in Nevada.
To learn more about Nevada's specific requirements for Food Trucks, CLICK HERE.
Industry Best Practices
Some general best practices and tips that may help you comply with guidelines and help your customers and employees feel safe include:
Require customers and employees to wear face masks
Social Distance

If provided, on-premises indoor seating is limited to no more than 50% of available seating capacity and no more than 6 patrons per table with social distancing
No occupancy limits for outdoor seating as long as social distancing is imposed

Install plexiglass/clear acrylic panels or barriers between the customer and cashiers

Innovate

Install and use a touchless, non-signature payment system
Have customers pay through an app on their phones
Offer on-line pre-order service with timed curbside pickup and online, over-the-phone, or touchless payment choices
Partner with delivery services such as DoorDash, Grubhub, and Uber Eats to have more avenues for your food to be delivered. Drivers should use hand sanitizer or new gloves before each delivery
Offer family meals, meal kits, and quarantine kits for families to cook, prepare and eat at home
Update your website to be mobile-friendly and post your menu for guests to view on their phones

Cleaning

Have hand sanitizer and sanitizing stations and products readily available for employees and customers

Frequently perform enhanced environmental cleaning and disinfecting of commonly touched surfaces

Deep clean your food truck daily

Minimal items should be placed on guest tables to allow for effective disinfection in between each guest, including condiments, silverware, etc.
Business Basics
Business basics are more important than ever. Evaluate your profit and loss statement. Look for ways to reduce operating costs. Analyze your cash flow and breakeven to evaluate the impacts of guidelines and best practices on your operations. As Nevada's COVID-19 measures evolve you may need to continually adjust your operations. Here are a few things to think about: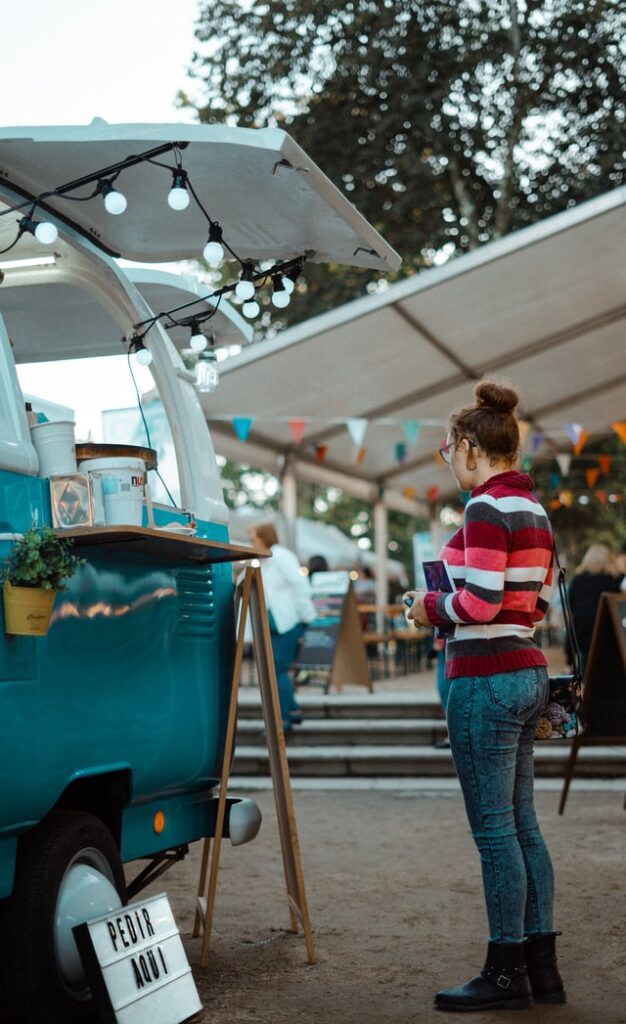 Get Help

Contact a business development counselor at the Nevada SBDC by calling 800.240.7094 – we can help you assess your operations and decide on best strategies for your business
For questions about cleaning and disinfecting, strategies to control new waste streams, or other environmental questions, contact an environmental business advisor at BEP at 800.882.3233

Communicate

Keep communicating with your customers on social media and your website with announcements about your current hours, make sure they know you are not shut down for good
Be open about the measures you are taking to meet guidelines; consider signage at your entrance so customers can be aware of the steps you are taking to prevent the spread of COVID-19 and to meet new and updated industry guidelines

Expand Services

Offer take-out with curbside pickup
Offer delivery options

Offer meal kits for cooking at home
Offer gift cards

Potential Cost-Saving Measures

Revamp and simplify your menu to increase margins, minimize food prep and reduce food waste
Revisit your menu costing and adjust pricing if necessary, to cover costs
Consider energy efficiency, waste minimization and other sustainability strategies

Creative Marketing

Update or redesign your website; make sure it is mobile friendly
Create a following on social media and keep in touch with guests
Use micro social media and focus more on the immediate neighborhood in order to bring in local guests

Consider sharing some favorite recipes, wine and drink pairing suggestions, and other tips for customers on social media; create a following and keep in touch with customers
Resources