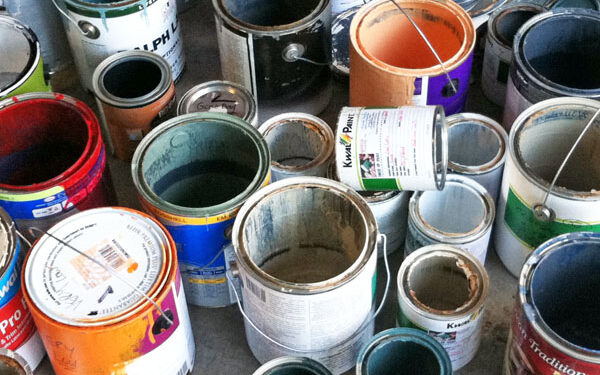 Managing Hazardous Waste in Nevada
Every business, large or small, generates waste, some of which may be hazardous waste. Used solvents and left-over paint are examples of wastes that may be hazardous. Figuring out what type of wastes you generate and how to manage them can be confusing. Our basics of hazardous waste webpage is a good place to start to become familiar with determining types and quantities of waste you generate at your facility.
Hazardous waste has special requirements and regulations that govern how it is handled. Businesses that generate, store, treat or dispose of hazardous waste must manage that waste to eliminate or reduce negative impacts on the environment and human health. The Resource Conservation and Recovery Act or RCRA is the federal law that establishes the framework to manage hazardous waste properly. Nevada statutes follow this law and requires businesses large and small to comply with both.
BEP Can Help
The Nevada Business Environmental Program (BEP) staff helps take the confusion out of managing the RCRA and State of Nevada requirements by providing free and confidential assistance:
Understanding the regulations that apply to your facility
In person and virtual site visit to help assess regulatory compliance
Providing guidance to maintain or return to compliance
Training seminars on hazardous waste management – new, customized for your facility, and recorded
Additional Information
BEP provides resources for all businesses to assist in understanding the regulations and minimizing confusion when implementing your hazardous waste management program. This information includes fact sheets and links and can be found on our other hazardous waste pages: